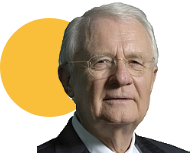 Prof. Georg Nemetschek
Founder, Nemetschek Group
The man, whose last name became the name of our company is nothing short of exceptional. An early advocate for software development and digitalization, prof. Nemetschek started investing in software development in the sixties – long before the personal computer was a thing.
In the decades to follow, prof. Nemetschek developed and expanded the Nemetschek Group to a globally leading software provider for the AEC (Architecture, Engineering, Construction) industry, currently maintaining 16 product brands. The company founder still drives innovation to this day, holding a special place in the Nemetschek Group, and in the software industry as a whole.
As of January 1st 2020, Dr. Axel Kaufmann has been responsible for all the main Group functions of the Nemetschek Group and its global operating and strategic positioning including M&A strategy, as well as the Group's Media & Entertainment division.
Even though Nemetschek Bulgaria became an independent software company in 2002, it has remained an important partner of the Nemetschek Group and its brands.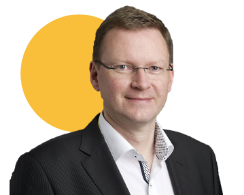 Dr. Michael Berger,
President, DocuWare Group
DocuWare are among Nemetschek Bulgaria's strategic and long-term partners - our collaboration dates back to the late 90s with then presidents Jürgen Biffar and Thomas Schneck actively helping the partnership.
Current president Dr. Michael Berger holds a Ph.D. in computer science specializing in distributed and intelligent systems. He joined DocuWare in 2008, subsequently rising to Chief Technology Officer (CTO), and then to President of the company on January 1, 2019.
In 2019, DocuWare Ltd. were acquired by Japanese business giants Ricoh Ltd, opening an exciting new page in the company's history, presenting new opportunities for partnership and development.